true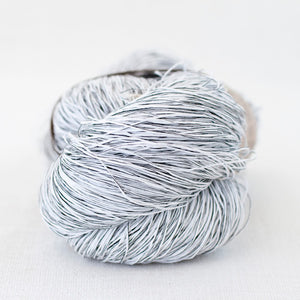 Transformable jacket that can be worn upside down and inside out! A versatile addition to most sophisticated wardrobe to go around your shoulders for a cool evening or to create layers. When worn one way - the jacket provides a voluminous and fluid shawl collar. Turn it upside down - and you get large lapels, that either easily drape on the sides or close them with a pin for a more polished look. Virtually no seaming allows to also wear this garment inside out for a different texture feel. Play around in front of the mirror and change as you go to find the way you prefer best!

this is a yarn kit. please download the pattern from olga jazzy.
please note that the colors you see on the screen may not be accurate as each monitor displays differently. thank you for your understanding.


content: 100% rayon
approx. dimensions: s size - 32", m size - 48", l size 60" bust circumference
pattern source: olgajazzy.com