true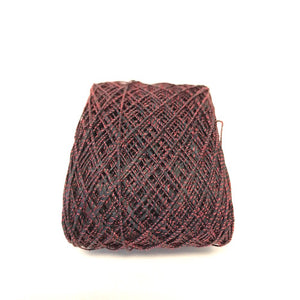 An extremely light and soft linen paper yarn wrapped in silk. Hold it in your hand, you will not feel a weight. It is soft, but with a good body still.
I also offer a heavier wrapped paper yarn, which is so graphic and fun!
Please note that the colors you see on the screen may not be accurate as each monitor displays differently. Thank you for your understanding.


unit size: 1/2 oz.
content: 99% linen, 1% silk
yardage: approx. 150 yds.
weight: lace / fingering
suggested epi for weaving: approx. 10-15
suggested needle size for knitting: us no. 2-6