true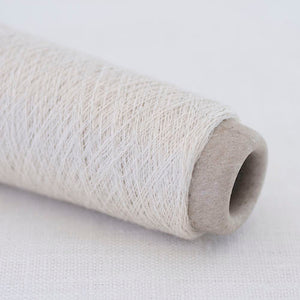 n-66 linen stainless steel
Like silk or wool stainless steel, you can create a three dimensional fabric, but it will be softer with this yarn. Has a very elegant sheen and almost translucent in feeling. 1 cone will make a large scarf. 2-3 cones will make a whole garment.
Please note that the colors you see on the screen may not be accurate as each monitor displays differently. Thank you for your understanding.


unit size: 1/2 oz.
content: 83% linen, 17% stainless steel
yardage: 483 yds.
weight: lace
suggested needle size for knitting: us no. 2-5