true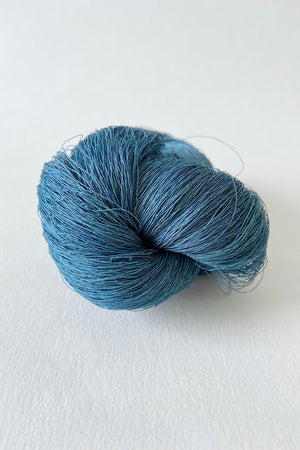 Extremely fine single ply fine paper yarn dyed in natural indigo. 
This is probably one of the finest commercially available paper yarn. Imagine a fabric from this yarn. Almost translucent. Extremely light... 
This yarn also comes in an indigo kasuri, spring green, and also in natural white if you are a dyer.
Please note that the colors you see on the screen may not be accurate as each monitor displays differently. Thank you for your understanding.
unit size: 1 oz.
content: 100% linen
yardage: 1986 yds.
weight: super lace
suggested epi for weaving: 50-60
suggested needle size for knitting: us no. 1-3