true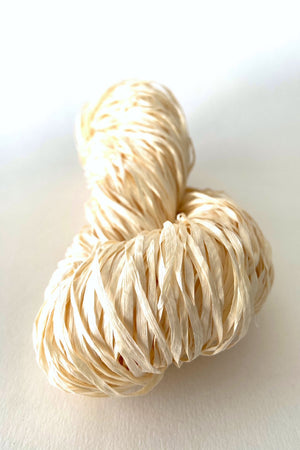 100% linen paper yarn. Unlike shosenshi paper yarn, which is coated with viscose sizing, this is softer and lighter in touch. (but not as translucent as the shosenshi) Approx. 10 mm width paper has been folded into approx. 3-4 mm. width. Still very strong and suited for creating art works, knitted or woven fabrics. 
For other paper yarn selections, please access this link. 
Please note that the colors you see on the screen may not be accurate as each monitor displays differently. Thank you for your understanding.
unit size: 1.7 oz.
content: 100% linen
yardage: approx. 285 yds.
weight: fingering / novelty
suggested epi for weaving: 5-7
suggested needle size for knitting: us no. 3-5


Would you like to have this yarn wound for you? Please take advantage of the winding service.