true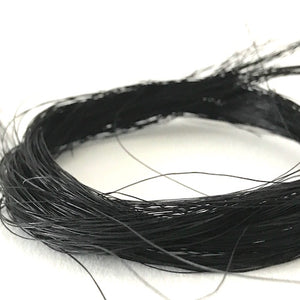 100% horse hair. It has been traditionally used to create upholstery fabrics, for the bows of string instruments, inside of the mens jackets' collar, etc. Navajos uses this in their basket weavings.
It is extremely durable with a beautiful luster. The color we carry is natural. The strands are not continuous and it is slightly heavier than human hair.
Please note that the colors you see on the screen may not be accurate as each monitor displays differently. Thank you for your understanding.
unit size: 10 gm.
content: 100% horse hair
yardage: approx. 26" long/each strand
weight: lace
suggested epi for weaving: great as a weft
suggested needle size for knitting: us no. 3 and up