true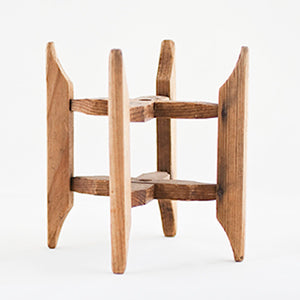 km-1 "kiwaku" antique wooden spool
Please note some of them are reinforced with string. 

It is an antique spool, and it really should be. The old spools are already sanded down and water proofed with persimmon extract, so it will not catch the fine thread. It is becoming more and more difficult to find them…
Please note that each one is slightly different, and you will see a Japanese writing on them, which indicates the name of the weaving house it used belong to.
Please note that the colors you see on the screen may not be accurate as each monitor displays differently. Thank you for your understanding.


size: approx. 5" tall, 3" square