true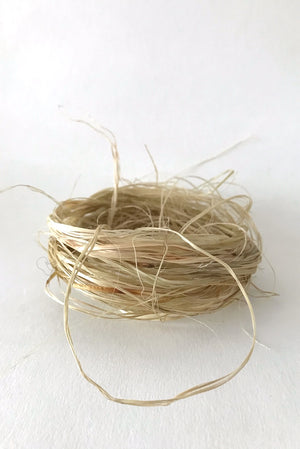 aos-9 | "ao-so choma" ramie fiber
"Ao-so" literally means "blue-green fiber." When the ramie stem is freshly collected and dried after taking off all the leaves and small stems, soaked in the water overnight, outer layer of the stem removed, then another outer layer removed in order to take out the very core of the stem, the fiber comes out "shining" with beautiful greenish beige tone. This color keeps for a while, but does go away with time. 
This is the traditional fiber used to create hand twisted/tied ramie thread. It is used to create a translucent gauze like kimono fabric, which is considered the best material for the humid summer in Japan.
Please note that the colors you see on the screen may not be accurate as each monitor displays differently. Thank you for your understanding.
unit size: 1 oz.
content: 100% ramie