true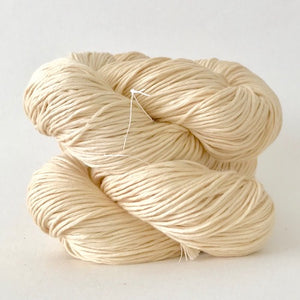 Does a yarn need to have a fragrance? Does it matter? I did not think about this until I came across this one.
It is made from Cypress "Hinoki." 
Hinoki is a tree with a very clean distinct fragrance. It is so loved that Japanese create a bath tub with it. Everytime the warm water is filled, the fragrance becomes stronger and you can immerse yourself within it.
Hinoki is used also as natural bug repellent and keeps from a humidity. (So if you have a cypress chest, you should keep your precious textiles there!)
Soft with a very subtle sheen. Put your nose right into it. You will feel like you are walking in a forest full of cypress. It's a yarn, which touches many senses and makes you feel good ~
Please note that the colors you see on the screen may not be accurate as each monitor displays differently. Thank you for your understanding.


unit size: 3.5 oz,
content: 15% cypress, 85% cotton
yardage: 210 yards
weight: fingering
suggested epi for weaving: 10-12
suggested needle size for knitting: US no. 5-10