true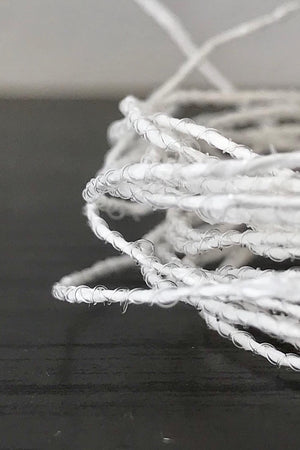 This yarn is impossible to break literally. 2 mm. linen paper has been wrapped in criss cross with an extremely fine invisible monofilament. It is light. It shimmers when you put it against the light.
Please note that the colors you see on the screen may not be accurate as each monitor displays differently. Thank you for your understanding.
unit size: 1/2 oz. 
content: 100% linen paper with monofilament
yardage: approx. 170 yds.