true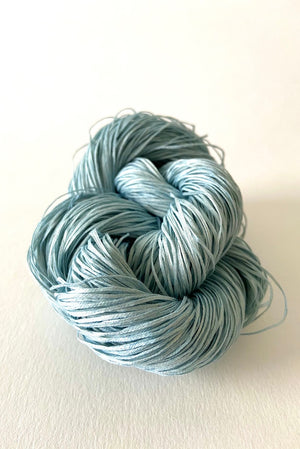 Gima means to "fake linen" in Japanese. It feels like linen, but does soften up greatly as soon as you handle or wash it. Only 3-4 skeins of this yarn will make a whole garment. Good warp yarn. I have offered this gima for many years, but here is a very special addition in natural indigo.
For a pattern idea, please take a look at Coco Knits' Gisela or Gretel. IF you would like to see other colors (not naturally dyed). please go to A-174. 
Please note that the colors you see on the screen may not be accurate as each monitor displays differently. Thank you for your understanding.


unit size: 1 oz.
content: 100% cotton
yardage: 249 yds.
weight: lace
suggested epi for weaving: 12-15
suggested needle size for knitting: us no. 2-8